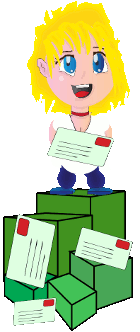 Sassociations -- Latest Ads
Page 1 ( 1 - 20 of 100 )
1 - Seven Greer (20/M) - 2019-03-18 21:33:47
United States
Email:
Languages:
English & Spanish
Hobbies/Interests:
Classic cars, philosophy, history, The 60s
Introduction:
Hey, Hi, Hello My name is Seven. (Yes just like the number. No not Steven.) Iím 20 years old. Im originally from Connecticut and have lived their my entire life until I left for the military at 17. Im obsessed with anything relating classic cars. Its my vice really. Some people drink, some smoke, I blow my money on things that make me happy aka cars. I love cheesy 90s action movies. Beverly Hills Cops, Terminator, Rambo, all of them. Theres something just nostalgic about it all. I'd be happy to hear from all genders, religions, races and age groups. Iíd love to build friendships that last a long time. I do a lot of traveling so maybe some day while Iím on a road trip our paths could cross haha. Im an awesome listener and nonjudgmental. I do not have a PO Box just yet for snail mail - as I just moved to this address, but If youíre ever feeling lonely or like you need somebody to talk too; Im an open line and always here. Absolutely any gender, any race, from any country or walk of life. I hope to someday hear from you. Be safe. Be kind. Until next.
Updated since 2018-04-05 07:32:24
2 - Chris Langevin (34/F) - 2019-03-18 21:30:39
United States
Email:
Languages:
English
Hobbies/Interests:
Cats, TV/Movies, reading, traveling, gardening, psychology, sociology, philosophy, feminism, collecting post cards, antiques
4150 W. Volta Ave.
West Valley City, UT
84120
USA

Introduction:
My name is Chris. I am an artist. I have 3 cats. Some of my interests and hobbies include watching TV, going to movies, reading, traveling, gardening, going for walks, yoga, journaling, listening to music, watching gymnastics, antiques, nature, animals, and the paranormal. I like to collect things like post cards, banknotes, and stamps (among other things). I like to learn: I am interested in subjects like psychology, sociology, criminology, feminism, philosophy, and science. I am shy and introverted. I am looking for people to be long term pen pals with. Snail mail only. I will respond to everyone.
Updated since 2016-04-29 17:41:22
3 - Antoine Singleton (35/M) - 2019-03-18 21:28:49
United States
Email:

Languages:
English
Hobbies/Interests:
reading, writing, music, cars, eating out, traveling, history, sex, motorcycles
Antoine Singleton
box #338
Napanoch, NY 12458

Introduction:
35 y/o physically fit black male from New York. Single, no kids, looking to meet genuine people from all walks of life... All are welcome to write who are genuine, kind, humble and motivated to live a successful and happy life. I desire true friendship and consistent correspondence. I am looking for a woman who I can communicate and bond with who is looking for endless affection, attention, and is looking to be treated like a Queen... feel free to write to me. I'm very optimistic, creative, blessed with the ability to be loyal and considerate. I love to travel and just go. Unfortunately I'm confined, but this storm will pass over... don't let it discourage *YOU* from giving me a fair chance bae. Email me or pick up your pen and scream at me ASAP. Antoine Singleton, Box #338, Napanoch, NY 12458... Have a blessed life.
Updated since 2017-05-12 18:08:23
4 - Alan (54/M) - 2019-03-18 20:52:41
United Kingdom
Email:
Introduction:
Hello! My name's Alan. I'm 54 and live in Wales, UK. My interests are varied, but I'm particularly interested in landscape photography, historical buildings, computers and current affairs. I'm willing to chat about most topics but I'd rather not discuss religion. I'd like to exchange emails (not daily) with sincere men and women from all walks of life.
Updated since 2019-03-18 16:19:51
5 - Araminta (18/F) - 2019-03-18 18:21:22
United Kingdom
Email:
Languages:
English
Hobbies/Interests:
literature, sports, science, flirt, games
Introduction:
Hello world~ Araminta is here. I'm 18 years old English girl. Some random facts about me - I love sports, both playing and watching; my favourite food is grapes/bananas/ice cream, it depends on my mood; I like anything about the nature and animals; I have dark hair, green eyes and slim figure~ I want to find a male friend for an interesting and special kind of communication. Ahem~ I prefer sporty guys, so I'm looking for a guy who have at least some muscles and six-pack abs, lol. Any country, 16-25 years old~ Also you must be obedient and treat the girls with respect. You'll have to do what I'll tell you to do, make photos for me and so on. If you are interested and match my criteria, message me at my email. Add your photo (better a beach one, lol) and some words about yourself - age, country, the sports you play and so on. Sorry lazy guys, but I'm not going to reply to emails with no photo, containing just text like - hi, how are you. Well, I`m waiting for your messages~
Updated since 2019-03-16 21:59:53
6 - Griffith A. Gabriel (27/M) - 2019-03-18 17:25:19
Ghana
Email:
Languages:
English
Introduction:
Hello, Greetings to you all.. My name is Gabriel. I'm a caring, kind and simple guy. In this world, everybody needs somebody to share ideas with, encourage, share special moments with and so on.. I would like to meet new friends to share with them everyday experiences, ideas, fun and more :) I love to do research, study online & wish to learn other cultures by making new friends. I wanna meet friends from all over the world irrespective of your country, age, color or whatsoever. We are all one people with the same red blood circulating in our systems. Just send me an email now and i will respond as soon as possible. I also like snail mail. its actually fun to receive letters with handwriting from friends. Just drop a message with a little self description if you find me interesting and let's start from there.. Waiting to read your email soon. Thanks!! Gabriel :)
Updated since 2018-02-20 13:20:15
7 - Marlin Bradway (31/M) - 2019-03-18 12:48:39
United States
Email:

Marlin Bradway c/o Mister Trenda
p. o. box 528007
Chicago Il., 60652

Introduction:
This gentleman's only hoping for a pen pal or/& us finding more down the boulevard. If you want to try to enjoy us more, then i suggest we start talking other subjects, & let personal comments melt into conversations all by themselves. I'm with perfect health since birth, knowledgeable on nutrition, optimal health, centenarians, forever was/is an excessive walker. I'm into loyalty, humor, sharing with making moments to remember.
Updated since 2018-06-10 18:11:19
8 - Andie (22/F) - 2019-03-18 12:18:18
United States
Email:
Languages:
English & Spanish
Hobbies/Interests:
Movies, Reading, Writing, Pinterest, Animals, Doodles, etc.
Introduction:
Hey out there, I've had an ad here before, but it's been awhile. I'm 22 and I would like to penpal others my age (also females only) from around the globe. It says I speak Spanish, but really I don't speak it very well. So I'm hoping someone with the magical talent of speaking english and spanish will help me learn. Please be my Spanish partner and new pen pal! Email me at: notaclue15@ gmail. com Can't wait! -Andie
Updated since 2016-05-02 15:17:43
9 - tracy (50/F) - 2019-03-18 11:43:25
United Kingdom
Email:
Languages:
English
Hobbies/Interests:
card crafting, reading, scrapbooking, colouring , other crafts, writing, nature,
Introduction:
hello my name is tracy I am 50 years old . I am looking for penpals for postal letters by snail mail please females only please. I am interested in papercrafts card crafting scrapbooking , adult colouring books which I find very therputic making gift tags and bookmarks . I am always looking for different crafts to learn . I attend craft groups also I enjoy reading books and craft magazines . I enjoy writing letters to people and making cards to send them with letters if you think you can be a crafty friend through letter writing sharing projects and tips please email me so we can swap addresses please I love watching alsorts of dvds and watching tv lots to mention will save for the letters like lots of music also I enjoy holidays and museums and old buildings . I have a dog he is a springer spaniel age 3 I will leave it here for now and hope you will all email me soon thanks for reading tracy
Updated since 2019-02-24 11:20:31
10 - Gilbert Tevere (46/M) - 2019-03-18 10:52:45
Zimbabwe
Email:
Introduction:
my name is Gilbert Tevere from zimbabwe. iam a man aged 46years old interested in writing letters. socialising. travelling. movies. going to church. my address is 5053 zimta park. chikanga. mutare. zimbabwe.. i would to hear from both men and women penpals out of africa. no emails please
11 - Steve (50/M) - 2019-03-18 09:30:02
Canada
Email:
Introduction:
Well hello there, I am Christian married guy seeking 1 or more pen pals aka friends; n offering my friendship unconditionally. Enjoy my coffee, good food and better conversations. I enjoy talking about the happenings meaningless little things that make up my life. Same time me also talking about the deeper subjects; love to laugh along the way. I am standing here at the corner of walk and donít walk hoping soon that we might meet. I have a very inquisitive mind and ask reams of questions; if you are interested please ask questions and letís get the conversation started.
12 - Boyde Fields (54/M) - 2019-03-18 07:57:26
United States
Languages:
English
Boyde Fields
3060 FM 3514
1155010 Stiles
Beaumont Texas 77705

Introduction:
Just looking for friends to write and share with. I am outgoing, open minded, and talkative once I get to know you a bit. At first I am shy but come out of that shell rather quiclky. My nature tendds to be kind hearted and compassionate most of the time. Humor is a healthy part of friendship and I try to be witty when I can. I have always been a wonderful listener and do not mind being vented on when your distressed. I am 48 years old, divorced, caucasian with a Acadian French heritage or Cajun. I have 3 beautiful daughtrs, and spent most of my adult life working as a nurse. I spend much of my time looking for inner peace. I enjoy reading science fiction or fantasy fiction.
Updated since 2011-11-07 23:34:29
13 - Kat (25/F) - 2019-03-18 06:10:40
Email:
Languages:
English
Hobbies/Interests:
Reading, writing, watching netflix
Introduction:
I'm Kat. I'm 25, but I've bet you've already figured as much, huh? I'm a fairly introverted person, so I thought that having a penpal to write to would be fun. Sometimes I think I was born in the wrong era, because I would much rather prefer a nice long letter instead of an email. There's just something about receiving a letter in the mail, right? I'm supposed to describe myself here, but I'm not really sure how to do that, so I'll start with the banalities: I'm a writer. Which basically means that when I'm not sitting in front of my laptop and vomiting words, I'm moaning and complaning that I'll never get the book published, that everything already has been written, or that my muse is dead. Are you a writer too? Would be really cool if you were, but if you aren't, that's fine too. I dont really care who you are, as long as you're nice and easy going and not in prison. Also, I'm not seeking after a relationship with a man (I've had a couple of emails asking about that)
14 - Sergey (52/M) - 2019-03-18 05:26:43
Russia
Email:
Languages:
English & French
Introduction:
I am looking for friends for exchange postcards ( postal viewcards) and letter by snail mail)I am 52 years old and my name is Sergey
15 - kym (35/F) - 2019-03-18 05:04:30
Australia
Email:
Languages:
English & Other
Hobbies/Interests:
crafts travel animals
po box 202
cambooya
Queensland
Australia 4358

Introduction:
I'm am loving kind person to write to thanks you . Kimberley allitt. po box 202 cambooya Queensland Australia post code 4358. Thank you
16 - Sarah Marie (24/F) - 2019-03-17 23:24:51
United States
Email:
Languages:
English & Japanese
Hobbies/Interests:
Gaming, Tabletop RPGs, Anime, Crafts, Gardening
Introduction:
Hello, my name is Marie. I'm looking for a friendly, platonic pen pal, anywhere worldwide is fine. I enjoy talking about Dungeons and Dragons, gardening, my dogs, gaming, and a whole lot more. I've enjoyed roleplaying as characters writing letters in the past. It would be awesome if we could also share photos or postcards! I live in Washington and spend a lot of time visiting neat places with wonderful cards and no one to send them to. Please email first, but it's not to filter anyone! I just don't want to be receiving letters from unknown people. But once we email, you're known :)
17 - Ms. Kylie (38/F) - 2019-03-17 22:10:38
United States
Languages:
English
Hobbies/Interests:
Books, letters, swapping, writing
Ms. Kylie
PO Box 1465
Medford, OR 97501-0108
USA

Introduction:
Curious question, do you know what a zine is? Does anyone still make any? I would love to receive some, or contact info to buy them. I love love love to read and I would love to receive anything self published/underground/alternative topics. I'm into many many topics, theres not alot that I wont read, except of course I dont want anything racist, homophobic, and/or violent. Politics aren't really my thing, though I also won't lie, I'm not a fan of Trump and could indeed be called a raging liberal lmao. I just would like some new material in my mailbox. I will not blast you if I disagree with you or your zine/newsletter. I also would like to know if there are anymore pen pal newsletters out there. I would love to join. I also swap fbs (friendship books). Google friendship books, swapping for the wikipedia explanation lol. It can explain it better than me. Anyways... If you can help me with my request, I would appreciate it. I send you all nothing but love and light upon you until the end of time. Nothing but love. Write me.
18 - manny (49/M) - 2019-03-17 19:10:10
United States
Email:
Languages:
English
Hobbies/Interests:
Romancing , Flirting
Introduction:
I am a Restaurant and food consultant. I am 49 Live in Washington DC USA Looking to engage here in romantic sexual fantasies flirtatious messaging. Lonely and in need of female companion online, to communicate in a flirtatious way. Someone secure enough, to be able to derive pleasure from communicating in such a way. Able to enjoy one another with no judgment passing or ridiculing. Your picture with answer a must mamdok1@ yahoo. com Loving thoughts manny
Updated since 2018-08-30 00:50:17
19 - george Luke gussin (20/M) - 2019-03-17 13:00:30
Liberia
Email:
Languages:
English
Hobbies/Interests:
Football
Introduction:
Am george Luke gussin from Liberia West Africa am or footballer playing in my country national league am dark in conplexsion average high am out of high school trying to enter unversity
Updated since 2019-03-17 12:46:46
20 - Masika (26/F) - 2019-03-17 06:28:40
Uganda
Email:
Hobbies/Interests:
Hiking, cooking, fishing, swimming, travelling, watching movoes
HOPEWORTH CHILDREN FOUNDATION
P.0 BOX 151, KASESE
UGANDA EAST AFRICA

Introduction:
Hello there, Am masika 26 years old nurse by professional. Besides I run my own charity organization. am a farmer I grow food like p. nuts, beans, cone , vegetables and I also rear chicken and rabbits. I can describe myself as a young hardworking young woman I don't like wasting my time in unproductive things. I have been doing this for the past 5 years with the support from friends and family Well, I don't have the strongest body in the world but own the strongest heart. I love to laugh make life light. just love fishing, cycling, hiking and nature. I also love enjoy reading, watching movies and balancing btn my work, family and social life. Some of my strengths: are to learn new things like culture from different country and new challenges. I would love to here from anybody. Scammers stay away from my profile. Am not here for jokes
Updated since 2019-02-11 09:08:18