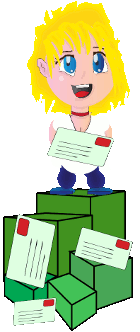 Sassociations -- Latest Ads
Page 1 ( 1 - 20 of 100 )
1 - Holly (13/F) - 2019-07-23 11:51:45
United Kingdom
Email:
Hobbies/Interests:
Art, Makeup
Introduction:
Hey, Im holly, 13 from the UK looking to make friends and mett new people.
2 - Colin Howard (31/M) - 2019-07-23 11:32:56
England
Email:
Languages:
English
Hobbies/Interests:
computers making friends
8 first street watling bungalows
consett
co. durham dh8 6hn
England

Introduction:
Hi my name is Colin im from England im single live on my own I am single have my own home. Im from north East England looking for female friends must be single white female & none smoker. I like to socialise with my friends, going on daytrips,, & lots more. I only want to hear from females
Updated since 2018-09-11 04:15:08
3 - Jaqui (20/F) - 2019-07-23 09:59:57
United Kingdom
Email:
Introduction:
I'm a very horny 20 year old girl and love exchanging emails about our masturbation fun with horny young guys. I love doing it! If you are 19 - 35 and also love masturbating and want some horny detailed email fun then write to me and we can have some hot pleasure. If you reply write more than a few words or I'll ignore it. One line replies are boring.
Updated since 2019-05-15 16:50:24
4 - Brenda combs (56/F) - 2019-07-23 08:36:46
United States
Email:
Introduction:
Hi. I'm married, have a son. am 56 retired. Love camping, fishing, boardgames, emailing, having fun. I am seeking friends to chat with. Must have sense of humor. no scammers.
Updated since 2019-07-23 08:35:47
5 - Peter Clauson (52/M) - 2019-07-23 05:51:51
United Kingdom
Email:
Languages:
English
Hobbies/Interests:
Puzzles, movies, meeting people
4 meredith court
stansted Mountfitchet
essex
cm248gj

Introduction:
I am single and like to meet male and female from any country ages 25 years upwards to write to me about them selves and there country where they live so we can be friends. and also anything else you wish to talk to me about you can either e-mail me or snail mail if you wish you can ask for my mobile number and we can text Please can you print your letters
Updated since 2018-08-03 07:30:24
6 - Boyde Fields (54/M) - 2019-07-23 04:45:53
United States
Languages:
English
Boyde Fields
3060 FM 3514
1155010 Stiles
Beaumont Texas 77705

Introduction:
Just looking for friends to write and share with. I am outgoing, open minded, and talkative once I get to know you a bit. At first I am shy but come out of that shell rather quiclky. My nature tendds to be kind hearted and compassionate most of the time. Humor is a healthy part of friendship and I try to be witty when I can. I have always been a wonderful listener and do not mind being vented on when your distressed. I am 48 years old, divorced, caucasian with a Acadian French heritage or Cajun. I have 3 beautiful daughtrs, and spent most of my adult life working as a nurse. I spend much of my time looking for inner peace. I enjoy reading science fiction or fantasy fiction.
Updated since 2011-11-07 23:34:29
7 - Lukas (23/M) - 2019-07-23 03:31:43
China
Email:

Languages:
Chinese & English
Hobbies/Interests:
horse riding, movies, music
Introduction:
My favorite thing to do is horse riding. I like the feeling of riding on the grassland in summer. But I did not live in the grasslands. I live in a big city - Beijing. So I have to face the work and the trivial life of every day. In addition to my daily work, I also like to watch dramas, concerts and exhibitions. I like to put a lot of utensils at home. Such as Chinese porcelain and Japanese lacquerware. I also like to meet a variety of friends, so please contact me.
Updated since 2016-03-10 02:48:59
8 - Taylor Payson (25/F) - 2019-07-23 02:15:51
United States
Email:
Languages:
English
Hobbies/Interests:
Art, music, horror movies, video games, anime, sewing, crocheting, drawing, art, Pokťmon, learning, psychology, learning about other cultures
Introduction:
Hello all! Iím Taylor. Iím 25 from the states. Iím looking for a snail mail penpal. I love art, music, writing, baking, stuff like that. Iíd love to learn about different cultures and learn languages with others. I can sorta speak German, but itís shaky at best. I love horror movies and games, and am a huge nerd. Iíd love to exchange gifts and art or anything really through the mail. Please feel free to email me! No need to be shy!
9 - Taylor Payson (25/F) - 2019-07-23 02:11:12
United States
Email:
Hobbies/Interests:
Music
Introduction:
Hello all! Iím Taylor. Iím 25 from the states. Iím looking for a snail mail penpal. I love art, music, writing, baking, stuff like that.
10 - mubarak (39/M) - 2019-07-23 01:10:46
Pakistan
Email:
Languages:
English & Other
Hobbies/Interests:
reading music nature culture travelling fishing
Introduction:
i am an open minded straight forward and loving man, looking for a female pen pal who can carry an interesting conversation, i am willing to discuss any thing and every thing, tell me about your day or what ever you feel like, i am open please feel free to talk.
Updated since 2019-07-22 06:30:47
11 - Anurag (21/M) - 2019-07-22 23:31:34
India
Email:
Languages:
English
Hobbies/Interests:
Philosophy, Gaming, Veganism, Animals, Tattoos, Cooking
Introduction:
Through most of my life I have almost impulsively isolated myself, for reasons I could never really articulate. And because of all that time when I barely had anyone to relate to or emotionally connect with, I ended up believing I was oh-so different and special, when I and my issues were just as ordinary as everyone else. With time I have actually managed to find some sort of peace in being so disappointingly ordinary, as being more like other people than I had allowed myself to realise makes me feel less isolated in a way. And that's probably why I'm here too: to meet someone warm and relatable who is struggling with the issues of isolation themselves. We could do either letters or emails - it'd be up to you, really - but just a heads-up: I write a lot in my letters/emails but its going to be very infrequent (something like once every couple of weeks). Anyway, a bit about me: I'm 21 years old and work as a teacher and, in my spare time, I'm an animal rights/vegan activist. I live by myself in an apartment right now but I'm going to adopt a couple of really tiny rabbits real soon, so that's something I'm excited about. I like languages - specifically Farsi and Spanish - and I also enjoy cooking, eating out, riding my bike and reading: my favourite author is and always has been Dostoyevsky! Anyway, that's about it for me (at least for now) and now its your turn to tell me a little about you. Write me an email! :)
Updated since 2019-07-01 13:09:36
12 - Thomas (42/M) - 2019-07-22 22:31:27
United States
Email:
Languages:
English & Other
Hobbies/Interests:
writing, music, movies, exercise, internet and gaming
Introduction:
Hi there you female writer, friendship for a day dreaming connection. Writing is fun and creative, so seek me out you female longing like me for a friendship that is more intimate and affectionate, caring. I am a sensitive and lonely guy, nice and my vision for this is specific. My name is Thomas, a Swedish guy in USA, and welcome to my pen pal ad, I love writing and if you do too, email me if you want a writing fantasy with person thoughts and feelings and not the usual about daily life. A fantasy in writing is about imagination of comfort, affection for the feeling and moments we create together long term. I want a intimate friendship with a woman that loves to write and for long term seeks a connection with me, sharing of words, feelings, the charm you have. In equal ways I look at the personal connection of feelings here, the depth of thoughts and the connection on an intimate level of caring. Are you like me, alone, lonely and love writing but no one to write too, seek me out and if you relate and long to connect, build a personal fantasy with real friendship, real affection when it's equal the passion and the friendship, no limitations, create and explore with me. Email me, you woman, younger then me or older, single or attached, seeking a bonding, a connection that long term words of feeling can give, dream a dream and find solace in this together. Important that you can email on a regular daily basis and you love to write and want a friendship that is limitless with intimacy and caring, to feel s we write and give caring to each email we share with desire and interesting thoughts and feelings. Thanks for reading and hope to hear from you out there , Thomas
Updated since 2019-01-10 10:45:24
13 - Fred (27/M) - 2019-07-22 22:16:41
Netherlands
Email:
Languages:
Dutch & English
Introduction:
Hey, I'm Fred. I suffer from social anxieties as a result of being bullied. I do volunteer work where I don't need to speak to people. I feel a need to change. The thing that worked best for me in my teen years was by snail mail, so I hope to get started there. I'm looking for anyone above 20 years old, who is also interested in handwritten letters.
14 - Araminta (18/F) - 2019-07-22 17:21:33
France
Email:
Introduction:
I'm looking for a guy TO BE MY VIRTUAL SLAVE. Must have athletic / muscular body, be 18 - 30 years old, and obey my orders. Message me~ P. S. My name is Araminta, I have dark hair, brown eyes and slim figure. 20 years old.
Updated since 2019-06-03 05:10:52
15 - Alice (18/F) - 2019-07-22 16:55:28
Italy
Email:
Languages:
English & Italian
Hobbies/Interests:
Series, make up, food, music. fashion, new cultures
Introduction:
Hi everyone I'm Alice and I'm from Italy. I would love to exchange mail and/or snail mail with someone who is interested in a long term kinda friendship. I'm looking also to improve my English but I would love to learn something about new languages and cultures too. Write me!!
16 - Snowglobe (40/F) - 2019-07-22 16:31:53
Canada
Email:
Languages:
English
Hobbies/Interests:
reading, writing letters, dancing, swimming, photography for fun, collecting postcards from different places, collecting unicorns, elephants & snowmen, church activities, playing soccer, family time or friend time
Introduction:
Hi My Name is Snowglobe, No not my real name but let's e-mail for a bit then exchange addresses because I been burned too many times or never a reply to a letter I mailed and spent time writing. I am a long term friend and I am only looking for 2 snail mail Female's 36 to 45 age range no younger please ! I am HAPPILY MARRIED (MEN, PRISONERS, SCAMMERS)Need not to bother I will delete and block you permanently ! I want mature, understanding, kind and always fair, no drama, no lies have enough reality of it. I am a Christian Woman I will not discuss RELIGION because everyone has their own views, morals, opinions on this matter... I hope to share LONG TERM, LONG LETTER FRIENDSHIP. I am willing to give three chances in a person and mistakes are allowed.! Hope to hear soon CHEERS Sincerely Snowglobe
17 - Keeya (25/M) - 2019-07-22 15:22:43
Uganda
Email:
Languages:
English
Hobbies/Interests:
Music
0700856897

Introduction:
i'm male black african from east height 5. 7, medium size. graduate with a degree in public administratim. i'm here to meet a true friend probably for exchanging mail and meet in future maybe. i live alone, currently single without any kid. so talkative, with a briliant mind, crucial for composition as far as music and SCI~FI kind of cinema is concerned. life is driving me fairy, just in need of someone to talk to
18 - Manhike Chicago (41/M) - 2019-07-22 14:33:42
United States
Email:

Tom Bradway c/o Mister Trenda
p. o. box 528007
Chicago Il., 60652
U. S. A.

Introduction:
Hoping for a man buddy(old aged ok too), I possess perfect health since birth, single adult gentleman, sharer of books, is/forever was>a walker/hiker pausing for a cognac with Asian appetizers; or Popeye's, do you love wading beaches/us exploring gardening/fishing/your hopes, ideas? I ignore people pics, mystery goes further. Writings to me, used for others at the same time, or text sized messages without one interesting detail; you will be blocked.
Updated since 2018-06-10 18:11:19
19 - Olivia C Bouder (40/F) - 2019-07-22 14:28:10
United States
Email:
Languages:
English
Hobbies/Interests:
Nature, cooking, history, physics, spirituality
5553 Ridge Road
Columbus MS
39705

Introduction:
I am joining to learn about other people and places; expand the brain! I have many interests including camping, religious studies, quantum physics, construction, cooking; there's more HA! I look forward to meeting new people
20 - Kaeleigh (18/F) - 2019-07-22 10:30:20
United States
Email:
Languages:
English
Hobbies/Interests:
Harry Potter, Marvel, books
Introduction:
Hi! My name is Kaeleigh and iím 18 years old. I am currently a sophomore in college and iím studying to be a pharmacist. I am a HUGE animal lover, I have 4 dogs, 6 cats, a goldfish, and a sugar glider! I also enjoy reading books, but itís kinda turning into an addiction since i have over 40+ unread books😂 I am looking for a snailmail penpal because I live on an Indian reservation and iím looking to make friends with people that arenít my relatives😂. Iím also hoping to make some lifelong friends to go through college with!
Updated since 2019-07-22 10:28:56