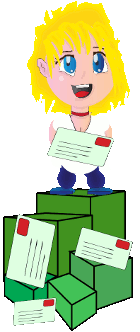 July 2018 to October 2018
Men between 18 and 24
results: 1 - 20 of 30
1 - A. Daniel (18/M) - 2018-10-18 12:43:29
Germany
Email:
Introduction:
hello, my name is Daniel and i love to eat hot dogs. Im looking for like minded people who also find deep pleasure in eating hot dogs at any time of the day. So, a bit about me, when i walk on the street and see a man selling hot dogs i always get so happy that people around look werd, as saying "whats wrong with that guy? he suddenly started jumping and dancing out of nowhere". then i go to the hot dog selling man with a big smile over my face and ask him "mayo and chilli sauce? cause thats my favorite way of eating hot dogs. but sometimes they dont have mayo so i eat them with teriyaki sauce and and mustard. whats your funniest hot dog or sausage story?
2 - aj (18/M) - 2018-08-05 04:05:27
United States
Email:
Languages:
Japanese, English & Other
Hobbies/Interests:
sing, dance, figure skating, camping, romance books
525 14th Ave E, Apt 409,
Seattle
WA
98112

Introduction:
i am a domm, japanese. i love very large girls with very large, soft, saggy titties, that are fully submissive, naturally samelly, very hairy. no males at all. i need a very large girl that is naturally smelly, fully submissive, that is very hairy with very large, soft, saggy titties that will be my lover, slave, wife, maid that will give me her unwashed, naturally smelly outfits, bras and underwear, be my full meal as i am also a vampire, that will let me fully nurse on her titties, that wants babys, that will kiss me, make love too me, have sex with me, fck me none stop.
3 - Amr Atef (18/M) - 2018-08-10 09:33:54
Egypt
Email:
Languages:
English & Arabic
4 - Andrew (18/M) - 2018-07-23 07:53:08
Greece
Email:
Languages:
English & Other
Hobbies/Interests:
Kind people, reading, fitness, deep talking, cooking, learning , history, making friends, and listening to music
Introduction:
Hello my email is on top I prefer to use that because I cannot send snail mail for a period of time. I am in Greece now but plan on going to the USA for school soon. I like making new friends and this way lets me meet people from all over the world so no matter where you are from dont be afraid to email me. I take emails from everywhere as long as your intention is to just be friends and nothing bad. I am learning Spanish now by myself it would be helpful to have a friend with similar goals, but if you do not know and want to be friends that is also fine:). Please do not be too young(younger than 15), I like medium to long messages, and like talking about "deep" things. Also when you email me tell me about yourself not just hi or hello. Hopefully we can be good friends see you soon :)))
5 - Kara (18/M) - 2018-08-24 21:19:50
Yemen
Email:
Updated since 2018-08-24 21:18:12
6 - Matt (18/M) - 2018-07-20 07:13:09
Email:

Languages:
English & Other
Hobbies/Interests:
Music, Art, Tennis
Introduction:
Hey! I'm Matt, Im from Poland and i'm 18. I'm looking for snail mail friends :D Music is my whole life, i can't stop listening to it! I also like other arts like paintings or sculptures. I like sports, like tennis, volleyball and table tennis! Oh, i also love reading books and watching drama or underground movies. Have a nice day!
7 - sherif (18/M) - 2018-07-31 08:45:37
Egypt
Email:

Languages:
Arabic & English
Hobbies/Interests:
playing football
Introduction:
hi my name is sherif ahmed . im from egypt . i like movies . football . and I love math
8 - Arthur71 (19/M) - 2018-10-09 00:03:58
Guinea
Email:

Languages:
English, French & Spanish
Hobbies/Interests:
reading. story. book. gaming and chat
60145
60145
60145
60145

Introduction:
hi am Arthur from guinea and am here to make friends around the world and also am here to share idea and am single
Updated since 2018-10-08 23:57:36
9 - Carter Boateng (19/M) - 2018-07-30 05:30:19
French Polynesia
Email:
Introduction:
Hey there! Erm Dont Really Know how to start this. But Yeah. My name is Carter, just got 20(Damn i think im Growing like shit). Am a student and a Musician Currently studying Human Biology in em College. And i Still Keep an eye on the music tho. I rap. I sing and Write songs for others too making my life mainly all about music. I never wanted many people to know me tho. To be honest. But because of this music. Am everywhere mehnnn U can Check me up on google i gues. "Fme Carter". I make sure i make my freinds happy more than my own self. So hit up on my Gmail lets get some rockstar experience (kidding tho haha). Yeah I get to know You. You get to know me. iluvcarter6@ gmail. com iluvcarter6@ gmail. com
10 - Luke (19/M) - 2018-08-02 11:55:45
United Kingdom
Email:
Languages:
English
Introduction:
Looking for interesting conversation, unusual people, anything. The more interesting, the better. Interested in AI, some music (I have minimal exposure so do share artists!) and a few other things which I can't think of right now. I'd like to learn how to cook better and wish I could shape-shift - that would be pretty cool/useful.
11 - Rico Calansingin (19/M) - 2018-08-09 04:30:50
Philippines
Email:
Languages:
English & Other
Hobbies/Interests:
collecting bi metal coins
Introduction:
I wish to swap bi metal coins, I can send bi metal coins or postcards from the Philippines
12 - Radovan Spiridonov (20/M) - 2018-09-28 19:08:41
FYROM
Email:

Introduction:
Hello there! I am Radovan from Macedonia! I have 20 years and I am a student of International Relations and Philosophy, subjects which are very dear to me. Also, I am very interested in football, Formula One, History, Geography, Cultural studies and Psychology. I have a very wide music taste, but I generally love classical, jazz, blues and funk. From literature prefer classics and crime novels.
13 - Zephaniah (20/M) - 2018-08-03 15:05:55
Ghana
Email:
Languages:
English
P.O.Box SC 505,Sekondi-Ghana (West Africa)

Introduction:
Hi there am Zephaniah and am really tired of going through sites for friends and my soulmate. I'm cool, simple and easy going. If you're interested and serious you can send me a mail or an email. So we can talk and get to know each other. Hoping to read from you soon. God Bless You
14 - Frederyk Christovam (21/M) - 2018-10-12 13:30:00
Brazil
Email:
Languages:
English & French
Introduction:
Salut je cherche de nouveaux amis pour parler français ... J'aime l'histoire, la musique, la théosophie ... Je suis un monarchiste et j'espère qu'un jour le Brésil sera un grand pays et que tous les Brésiliens connaîtront leur riche culture ... enfin c'est une description de mes intérêts maintenant ... Mon Whatsapp 55 62 999 33 0901
Updated since 2018-10-12 13:26:32
15 - humphrey (21/M) - 2018-10-21 18:41:14
Uganda
Email:
Languages:
English
Hobbies/Interests:
football, philosophy, poetry, politics
Introduction:
hello am humphrey, am looking for someone to talk to, an open minded friend, i don't care where you come from as long as we can connect. unfortunately i cant do snailmail since am always moving up and down. hope to hear from you.
16 - Igor (21/M) - 2018-09-23 13:39:36
Russia
Email:
Languages:
English & Other
Introduction:
Hello everyone! My name is Igor. I like doing and watching sport, taking photos, discussing art, music and cinema. We could also talk about some international issues. I am styding law at an university so we could exchange view on law. Everyone is welcome! In general I use whatsapp so my number is +79641808886 you can write me anytime :) if i do not respond here
17 - kabuki timothy (21/M) - 2018-08-14 11:44:06
Uganda
Email:
Introduction:
hello am timothy , am a young handsome man from Africa! am here to seek for a matured minded women who are interested in relationship with African man! woman who is serious, truthful,, faithful sincere and respectful. woman who knows what she wants , and know how to treat and handle his man! woman who is willing to support me financially to finish school! I bet you won't regret being with me! just message me for pictures and video call! but don't message me if you are not ready to do video call! scammers i have had enough of your tricks and nonsense lies so stay away from me!!
18 - Bismark (22/M) - 2018-10-20 10:45:45
Ghana
Email:
Languages:
English
Hobbies/Interests:
Writting and Reading
+233242253780

Introduction:
Am A Young Humble, honest Person.. My motto is to live so that I do not regret my actions. I'm working on my self-development. I'm very active. After all, a healthy body is a healthy spirit! My dream is to travel a lot around the world
19 - Emmanuel (22/M) - 2018-07-27 07:59:35
Ghana
Email:
Languages:
English
Introduction:
Hello. I am a 22 year old male seeking pen pals I can write to or e- mail on a regular basis. I would love to have people from all over the world to talk to about culture, locations, interests, foods, ideas, every day life, events, etc. I seek female or males aged 18 plus only, from any location.
20 - Muhammad (22/M) - 2018-10-18 21:22:16
Syria
Email:
Languages:
Arabic & English
Introduction:
Hi every one my name is muhammad , i am from Syria but in near future i well emigrate (hhhhh). i like science and technology and language i like meet new people and call him and Learn about their culture. i want some one can practice me in English language and i ready to tech him the Arabic language all my love to you. than you